【Event Recap】Learning & Teaching Expo 2021
Trumptech delightfully participated in the annual education showcase, Learning & Teaching Expo 2021 on 8-10 December. With our all-round LEGO® Education solutions, we endeavour to set STEAM education in motion in Hong Kong!
We aim to enrich students' STEAM learning experience through our online coding platform, hands-on projects, competitions and exchange programmes that solidify their learning and broaden their horizons. The solutions are highly recommended programmes for the "Life-wide Learning Grant", "Knowing More About IT" Programme, and "IT Innovation Lab in Secondary Schools" initiative.
Get a taste of the latest SPIKE™ Essential and BricQ Motion sets!
SPIKE™ Essential is a cross-disciplinary STEAM education set designed for P1-4 students. Students can connect subject knowledge with daily lives which makes it intuitive and fun to learn STEAM concepts! BricQ Motion aims to engage students in STEAM learning through sports-themed hands-on activities. Students can design experiments by using components like gears, levers and pulleys and get familiar with abstract science and physics concepts!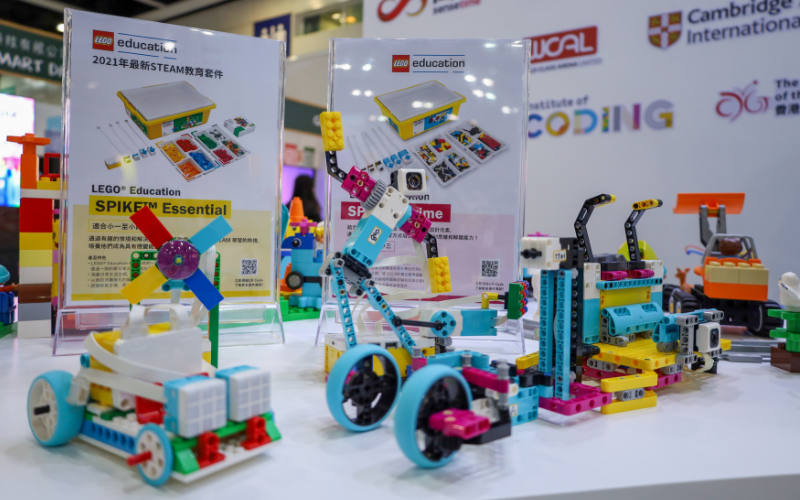 The LEGO® Education sets are loved by teachers! They got a taste of the sets through sample projects and the learning and teaching handbooks!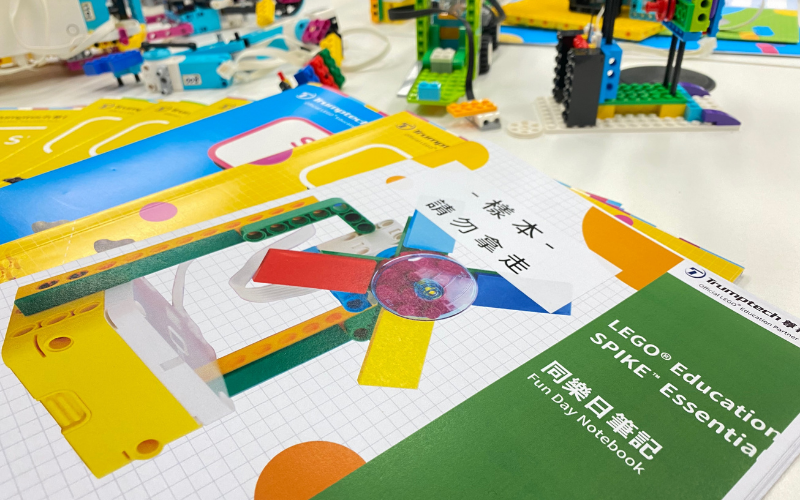 Let's experience the newly released SPIKE™ Essential! Teachers were amazed at the diverse bricks and components as well as the specially designed learning handbooks. They believe the set along with the interesting teaching content will provide new possibilities for young kids to learn to build and code.
---
Learning can be incredibly fun! Let's learn through play!
LEGO® Education developed the education sets based on the concept of "Learning through Play" which allows kindergarteners to enjoy STEAM learning! Trumptech introduced LEGO® Education early learning sets at the expo. The theme-enriching sets and teaching contents do not only match with the six learning areas in Kindergarten Education Curriculum Framework but also assist teachers to deliver enjoyable lessons to students!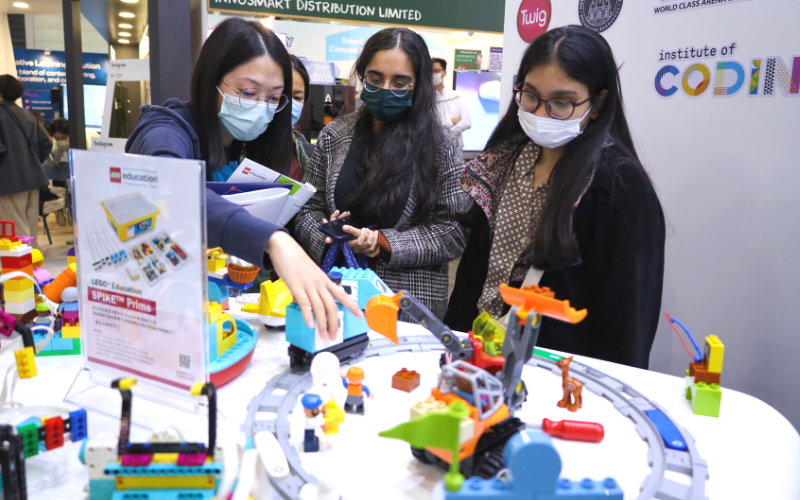 Kindergarten teachers tried out LEGO® Education "Coding Express"! The set combines digital and physical elements like various action bricks and a free app. Teachers think it is a creative set to introduce fundamental coding concepts to preschoolers.
---
A brand new experience of learning to code with LEGO® Education SPIKE™ Prime!
CodeN'Sim is a gamified coding platform that uses LEGO® Education SPIKE™ Prime as the foundation of development. CodeN'Sim can walk students through block-based programming language Scratch and advanced language Python through progressive coding missions. With the use of LEGO® Education SPIKE™ Prime, students can have an amazing O2O learning experience which allows them to watch actual feedback and optimise code beyond simulations.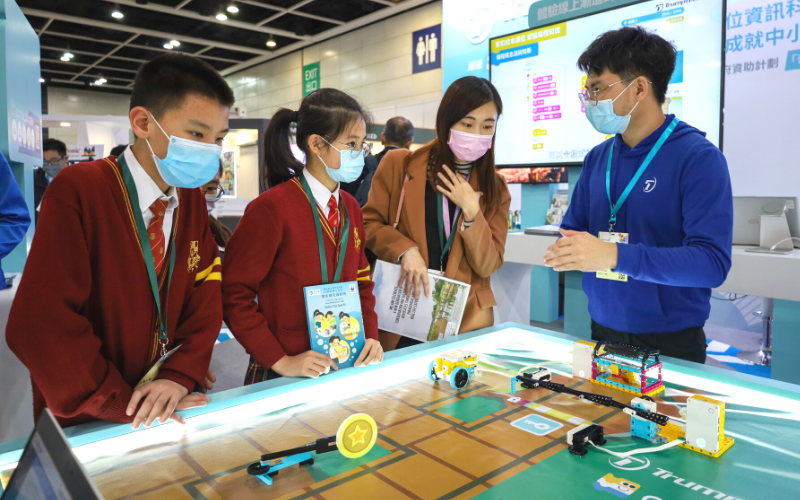 "It would be so much fun if we could learn with this playful set in ICT classes!" said the student visitor. Together with their teachers, they learnt about the platform's O2O possibilities with the use of LEGO® Education SPIKE™ Prime.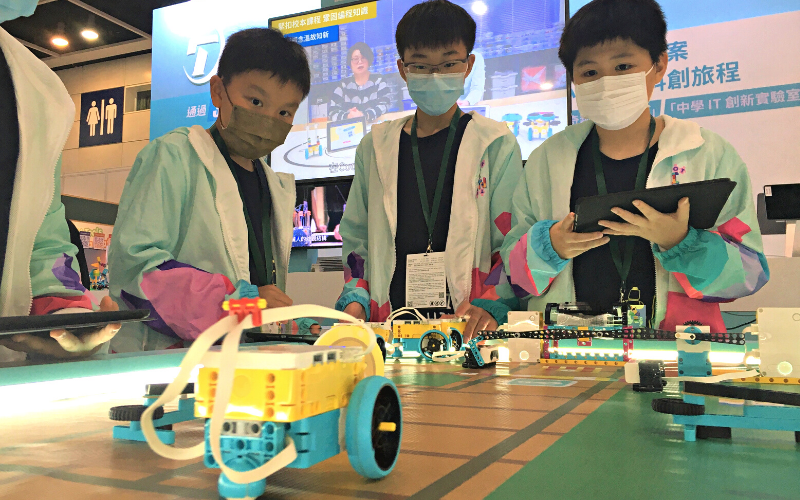 Students successfully tackled the challenge on the mission map with their coding and problem-solving skills! After a few trial-and-error, they code to command the LEGO® Education SPIKE™ Prime to collect all the coins and open the treasure chest with the best route!
---
We hope you have found inspiration in this year's Learning & Teaching Expo! Please contact us if you wish to dive deeper into our all-round STEAM education solutions.