WeDo 2.0 Fun Day (P1-P4)
A gradewide STEAM activity with the use of globally renowned LEGO® Education sets!
Best choice for STEM Day, post-exam activity and open days!
Through group works, students get hands-on with WeDo 2.0 to build and code creative projects. Guided by our teacher through the engineering design cycle, students can exchange ideas, build prototypes, optimize their designs with data and compete in a mini in-school problem-solving contest!
Basic information
Grade: P1-P4
Duration:4 hours
Content Overview:
Learn about the hardware functionalities of WeDo 2.0 and the coding interface

Learn and apply STEAM knowledge to create their own projects like a smart fan, an electric car and a smart bumper car

Experience a comprehensive engineering design cycle which includes testing and modifying their designs with data

Demonstrate their work in an in-school problem-solving challenge
Fun Day Highlights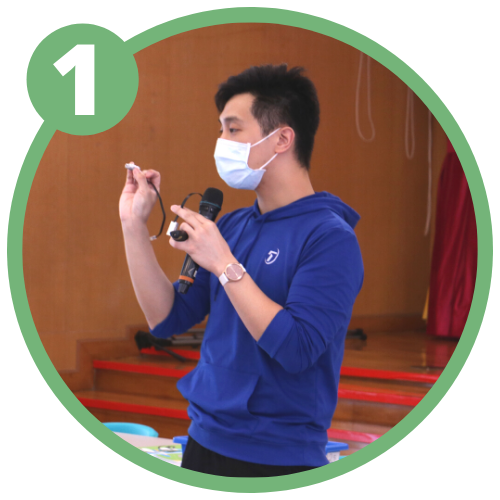 STEAM Learning
Learn fundamental STEAM knowledge and train computational thinking. Design and build with functional bricks, motors and sensors of the LEGO® Education set.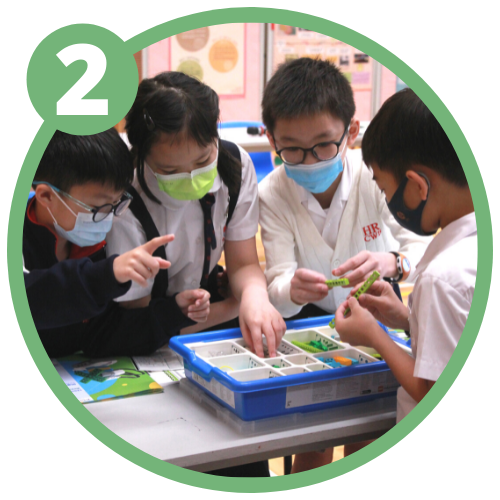 "Hands-on" Learning Experience
To complete the assigned challenge, students need to go through the engineering design cycle and create animated solutions through designing, building prototypes, testing, coding and optimising from errors.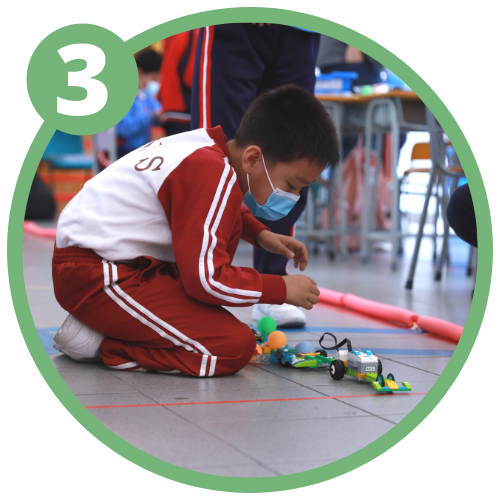 In-school Problem-Solving Competition
Students get a chance to exchange ideas and showcase their own creative model by participating in an In-school problem-solving competition.
About LEGO® Education set: WeDo 2.0
The LEGO® Education WeDo 2.0 Core Set, which includes 280 bricks, as well as sensors and motors, offers endless possibilities for making abstract concepts concrete by using tangible elements students can manipulate with their hands.
Focus on engineering and code learning

Simplified block-based coding interface

Total Number of Elements: 280
We would love to share more details! Contact us today!