【Registration】FREE Kindergarten Teacher Workshop
Trumptech offers interactive teacher workshops on a regular basis! We will keep you all updated on the teaching tips and news about early education. Please bookmark this page to obtain the most up-to-date workshop information!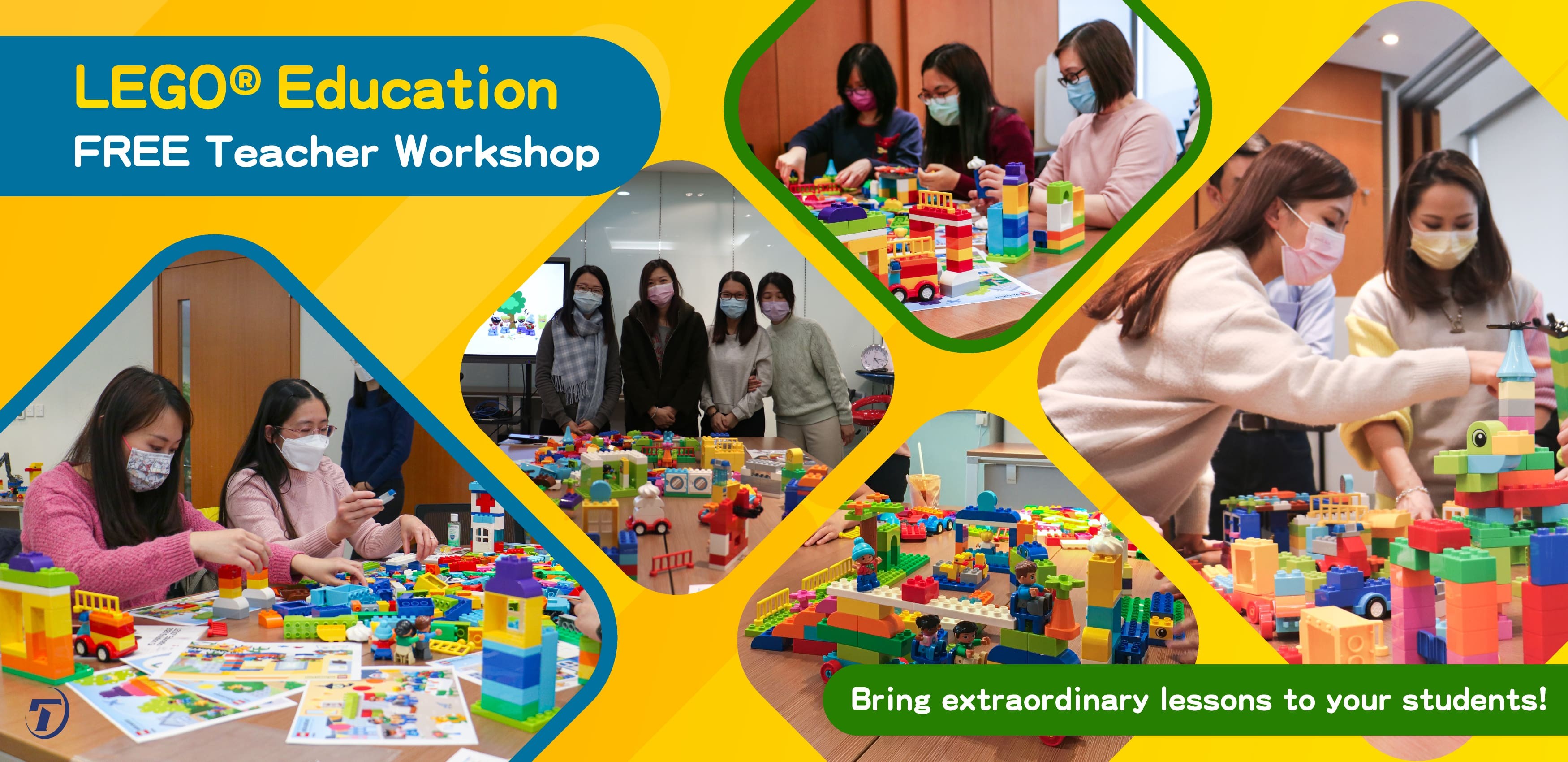 【October & November】 Build Me "Emotion"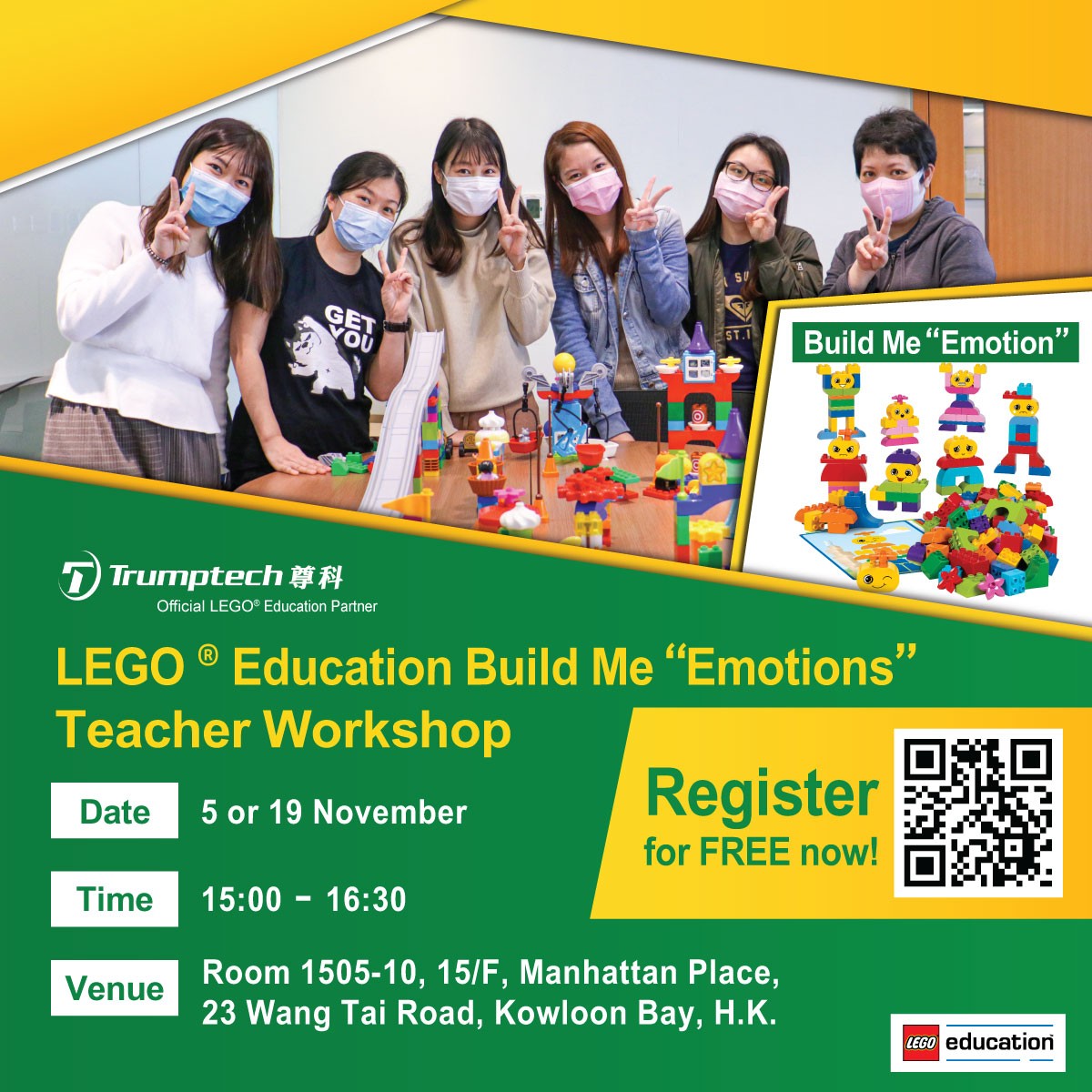 Emotion management plays an indispensable role in human's social lives and interpersonal communications. Therefore, educating kids to understand and express their feelings appropriately is an important topic in early learning, which acts as a major cornerstone of children's growth.
Trumptech is offering a FREE teacher workshop for kindergarten educators in October! We will introduce LEGO® Education Build Me "Emotions" set in detail and share unique teaching content with you. Teachers can get hands-on and explore the set in person and understand the process of character building.
LEGO® Education Build Me "Emotions" set encourages children to explore emotions and verbal or non-verbal emotional expressions in an engaging way. In the process, children will build characters with specially designed bricks that demonstrate various facial expressions. With the use of guiding story cards and role play, they will come to acknowledge emotion-associated feelings and identify similarities and differences amongst them. At the same time, they can develop a wider range of emotional vocabularies that assist them to become better listeners and expressers.
Workshop Details
Date: 5 or 19 November, 8 or 22 October
Time: 15:00 - 16:30 (1.5 hours)
Venue: Room 1505-10, 15/F, Manhattan Place, 23 Wang Tai Road, Kowloon Bay, Hong Kong
【August & September】 Let's build an amazing STEAM Park!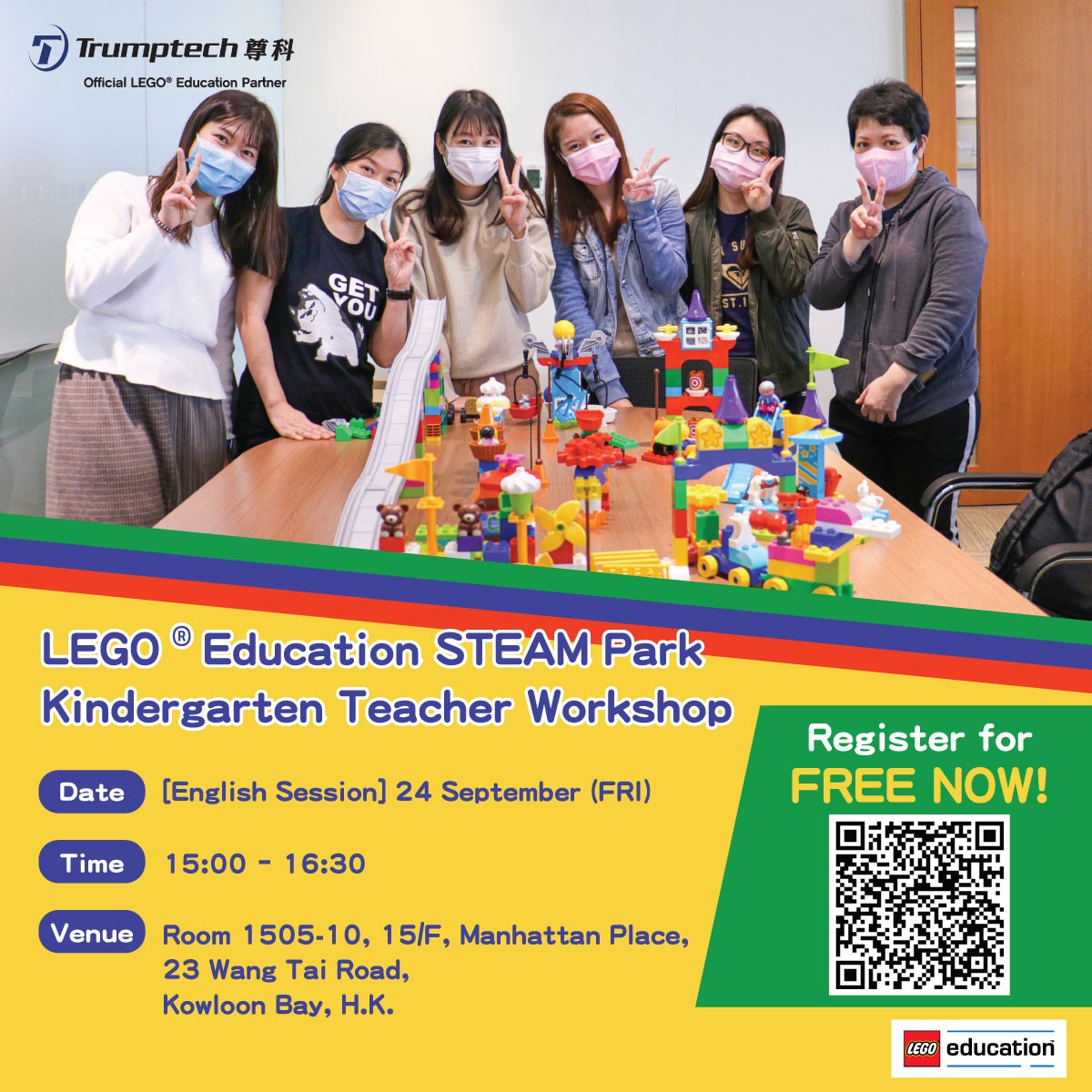 "Kindergarten students can explore infinite possibilities through STEAM as well as obtaining 21st Century essential skills throughout their learning process."
—— Esben Stærk Jørgensen, President of LEGO® Education
As one of the most popular teaching approaches in recent years, STEAM Education integrates Science, Technology, Engineering, Art and Mathematics into a cross-disciplinary program. It also encourages "exploration", "thinking" and "consolidation", of which mentalities match the idea of all-round development in early childhood education. Let's incorporate STEAM elements into your lessons in coming school years!
Trumptech is offering a FREE Kindergarten teacher workshop for you all in August! We will introduce STEAM Park in detail along with sharing unique teaching techniques and contents. Come and join our workshop and bring incredible STEAM lessons to your students!
LEGO® Education STEAM Park is one of the hottest and most beloved sets among kindergarten teachers as it exposes kids to STEAM in applications via play! The set contains plentiful LEGO® DUPLO® bricks including slopes, pulleys, cogwheels, tracks and figures. Children can grow their understanding of different STEAM concepts such as motion, balance, speed and probability via building an amazing theme park. Through creative play with STEAM Park, children can experience the process of observing, thinking and discussing, thereby strengthening their core skills in a joyful learning environment.
Please don't hesitate to contact us if you are interested in our on-site consultation services.
WhatsApp: +852 5443 1335
email: let@trumptech.com
【June-July】Explore a Fantasy World with My XL World!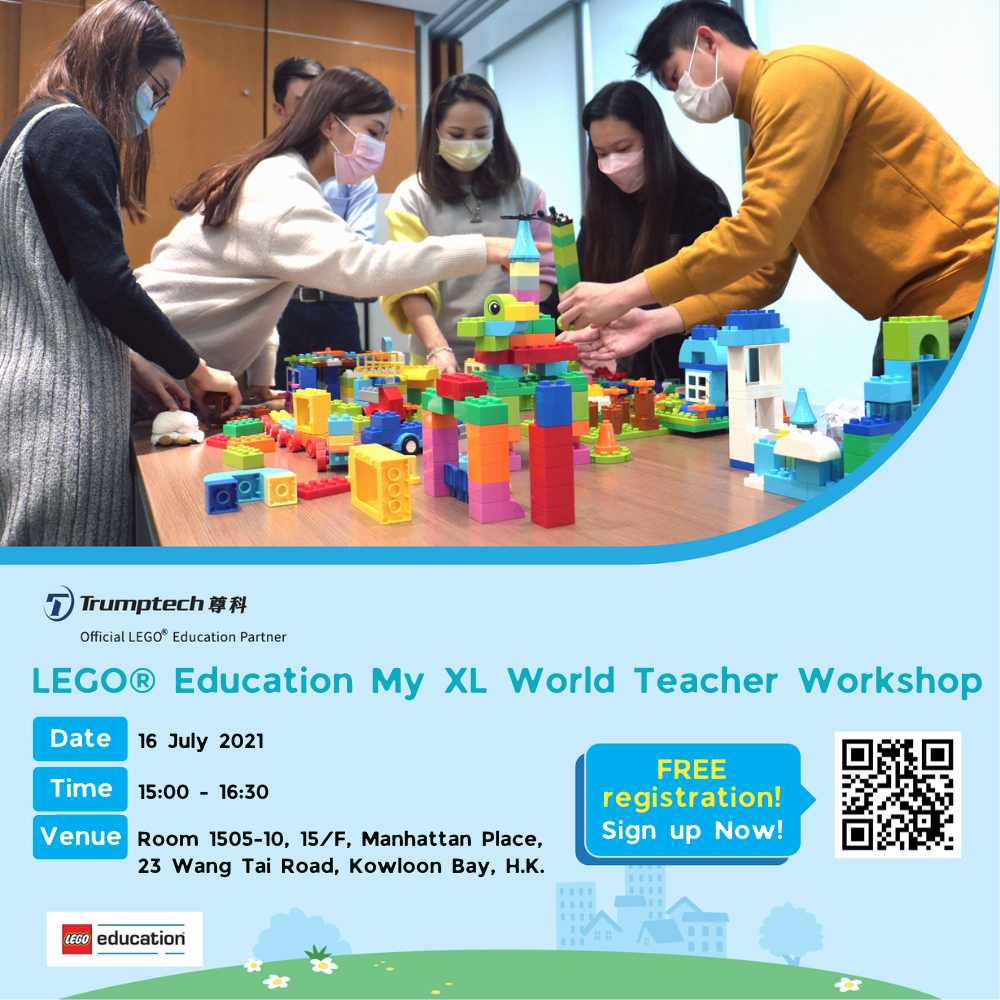 Knowing our community is one of the crucial topics in preschool education. Children can learn about different community facilities around them and get to know their responsibility as a part of society. My XL World set is designed for training children's social skills. The set contains various elements such as characters, facilities settings and transport settings which allow children to create their own community. Through building, story-telling and role-playing, children can become familiar with community settings including restaurants, movie theatres and hospitals, as well as developing their social-emotional and language skills.
Please don't hesitate to contact us if you are interested in our on-site consultation services.
WhatsApp: +852 5443 1335
email: let@trumptech.com
【Apr-May】Storytales - Create Your Wonderland!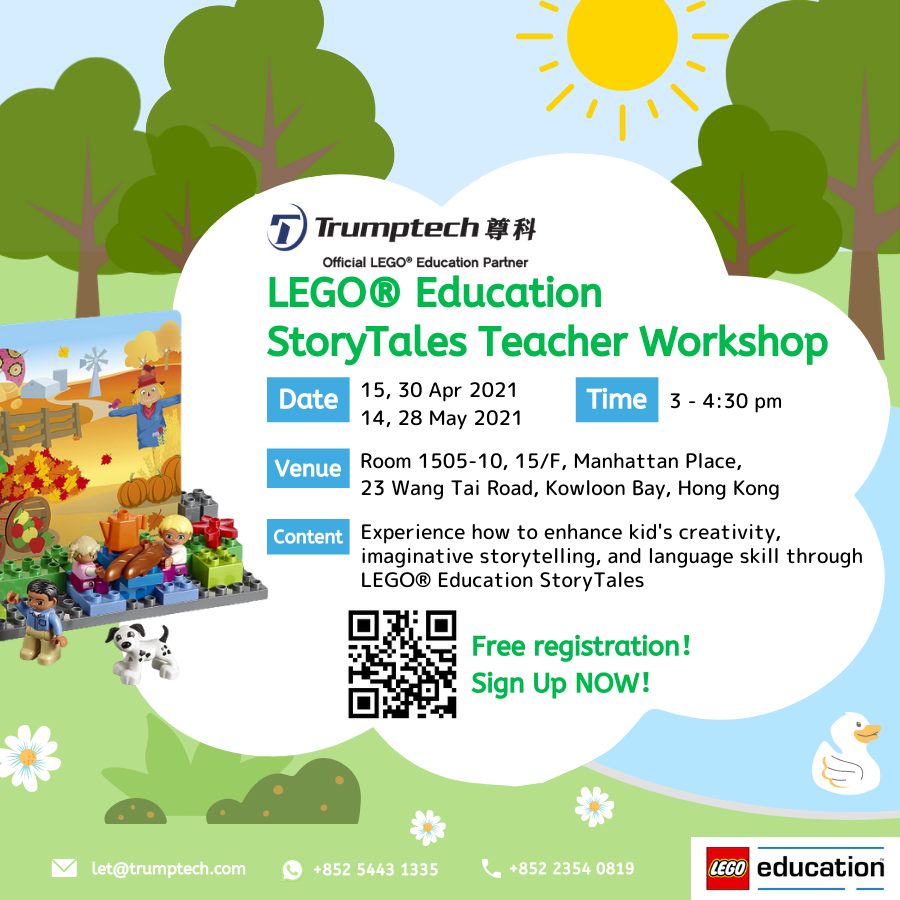 According to the research by Catherine Snow, an expert on language and literacy development in children of Harvard Graduate School of Education, children who know how to tell stories at the age of five tend to have more effective learning and social skills in primary school. Children can practice their language skills, imagination, memory, and organizational skills when telling stories; coupled with their daily life experience, their cognitive abilities can be further enhanced.
Teachers will be introduced to the 4C teaching approach through a " Create Your Wonderland" activity! The set facilitates storytelling by allowing students to plan, create and build during the process. Let's enhance kids' creativity, imagination, and language skills through LEGO® Education StoryTales!
Please don't hesitate to contact us if you are interested in our on-site consultation services.
WhatsApp:
+852 5443 1335
email:
let@trumptech.com
Highlights of past events
We hold various thematic teacher workshops on a regular basis. The Workshops inspire teachers to conceive how to engage LEGO® Education sets and playful learning in the curriculum. It also provides a good opportunity to interact with other teachers and LEGO® Education Academy Certified Teacher Trainer. Join us today!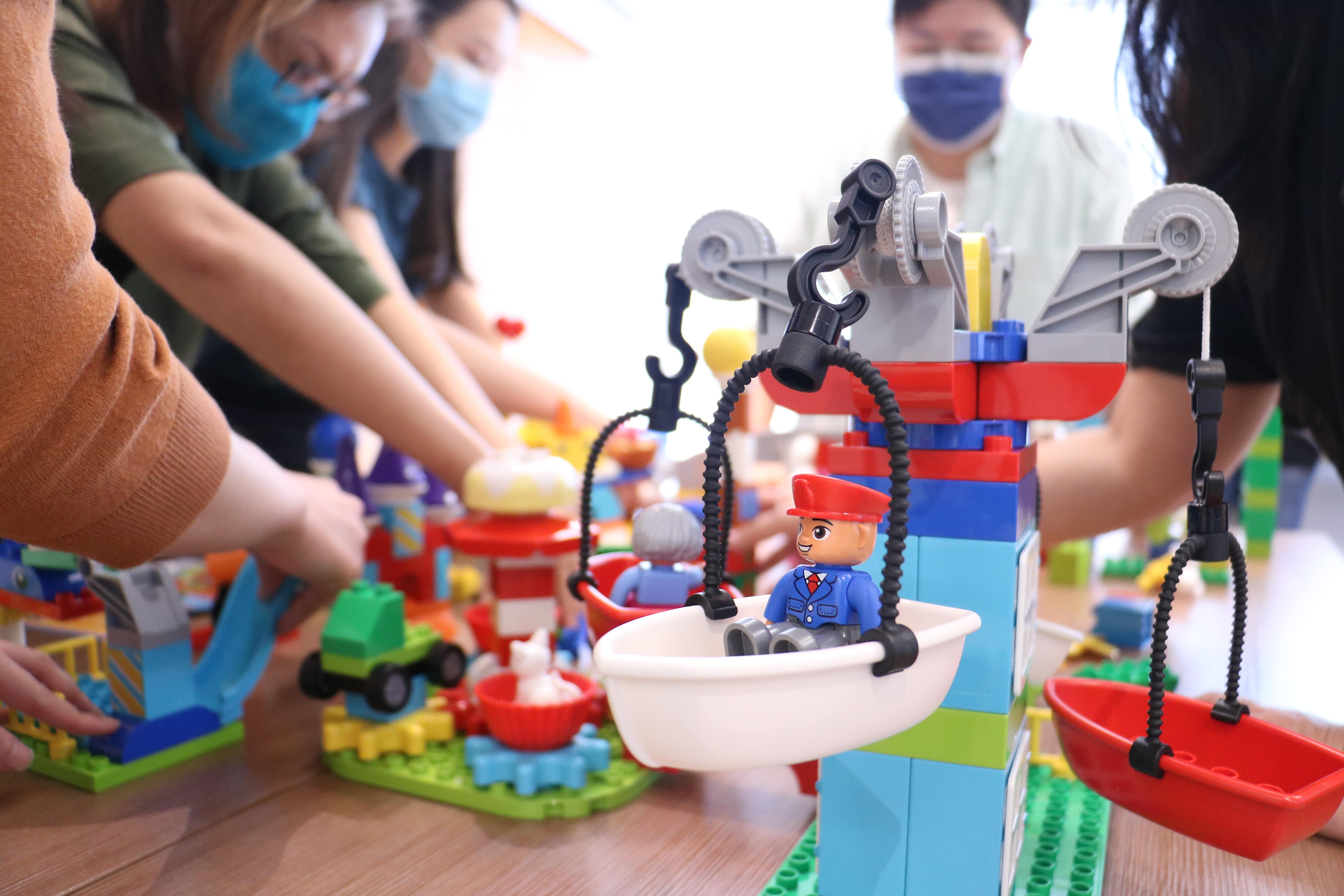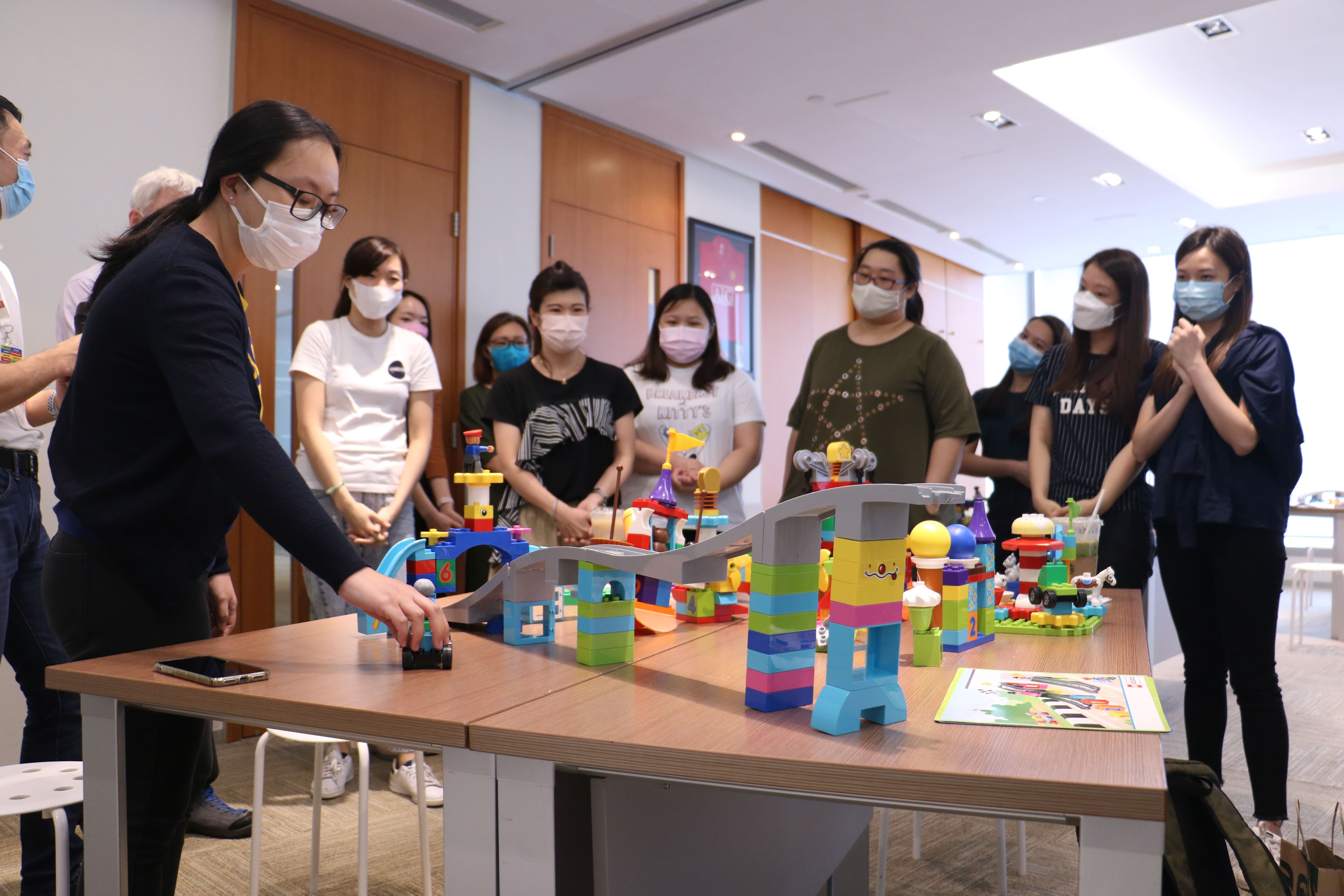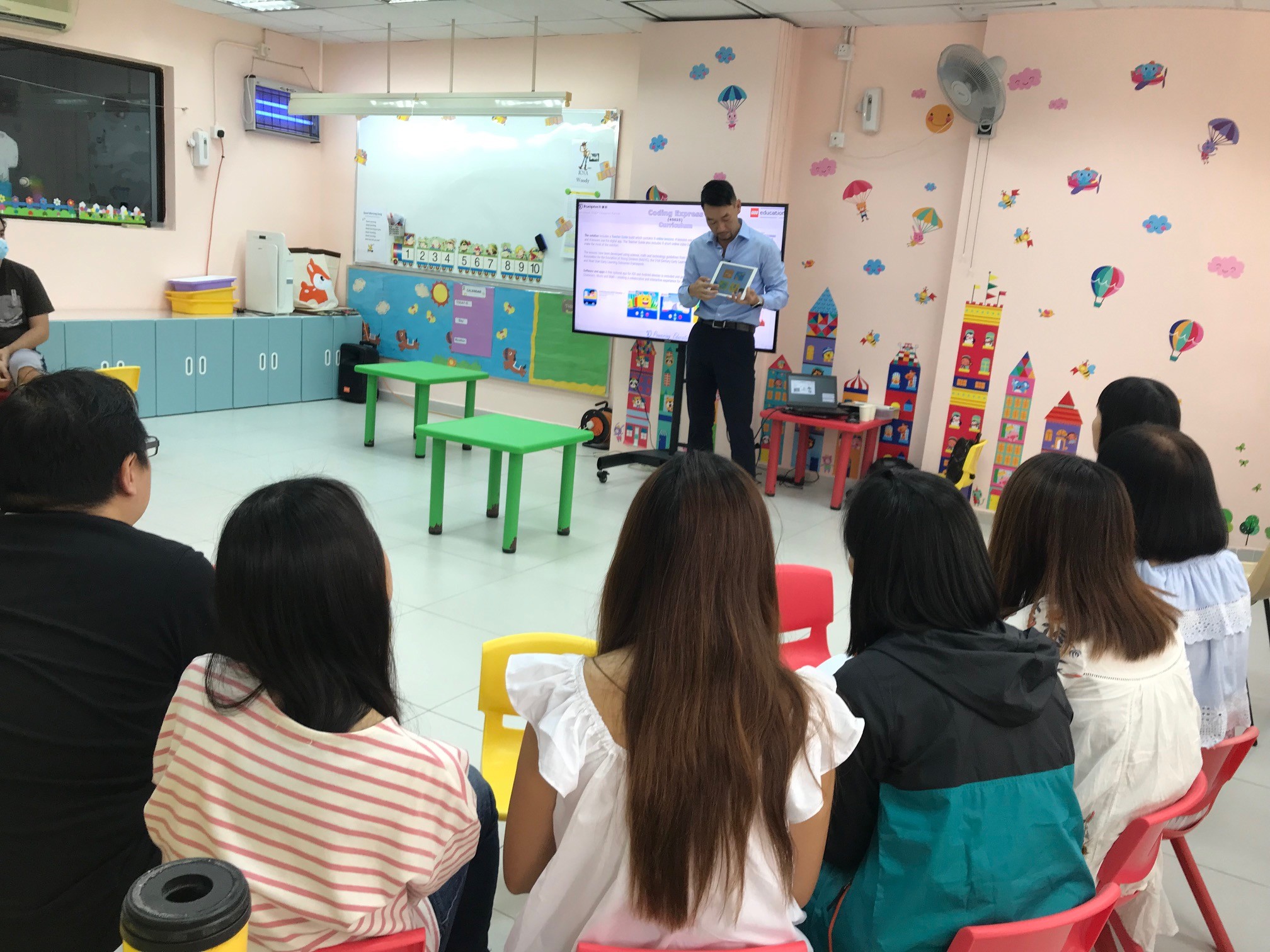 Contact us if you have any enquiry about the workshops!
Phone: +852 2354 0819
WhatsApp: +852 5443 1335
Email: let@trumptech.com