HKACE x OGCIO - "Knowing More About IT" Solution Day
Trumptech attended the "Knowing More About IT" Solution Day held by The Hong Kong Association for Computer Education (HKACE) and the Office of the Government Chief Information Officer (OGCIO) and we are delighted to share with teachers from over 20 primary schools about the latest LEGO® Education STEAM sets and solutions.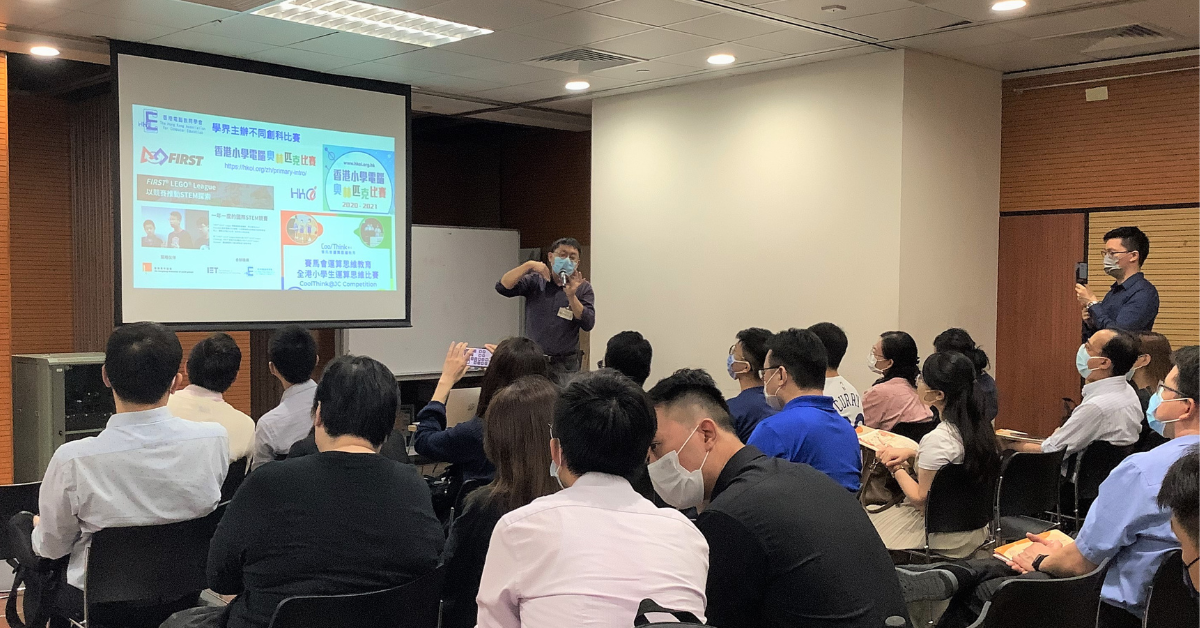 The event started with a detailed introduction of the "Knowing More About IT" Programme by representatives from HKACE and OGCIO, followed by the sharing of application tips and successful cases. In order to ignite students' interest in STEAM learning, the organisers also recommended several innovative activities and competitions to teachers, including FIRST® LEGO® League, a well-known international STEAM competition of which its regional final is organised by Trumptech.
After getting a programme overview, the teachers explored and tried out the amazing hands-on activities and solutions exhibited onsite. The teachers were also introduced to our LEGO® Education STEAM solution which is specially designed for primary school students. Apart from offering fascinating SPIKE Essential and SPIKE Prime gradewide fun days and student courses for students, we also offer STEAM competitions, including Hong Kong's first-ever coding and computational thinking competition for P1-3 students. We wish to join hands with the schools to lower the threshold of code education and create an atmosphere to allow coding or computational thinking skills training prevalent amongst young schoolers.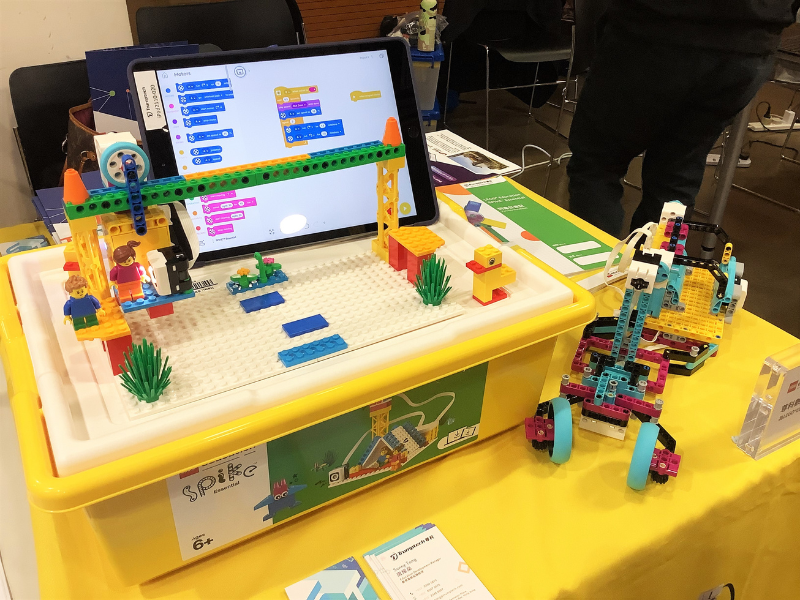 We displayed models built by SPIKE Essential and SPIKE Prime and demonstrated how to move the "Cable Car" by using block-based coding!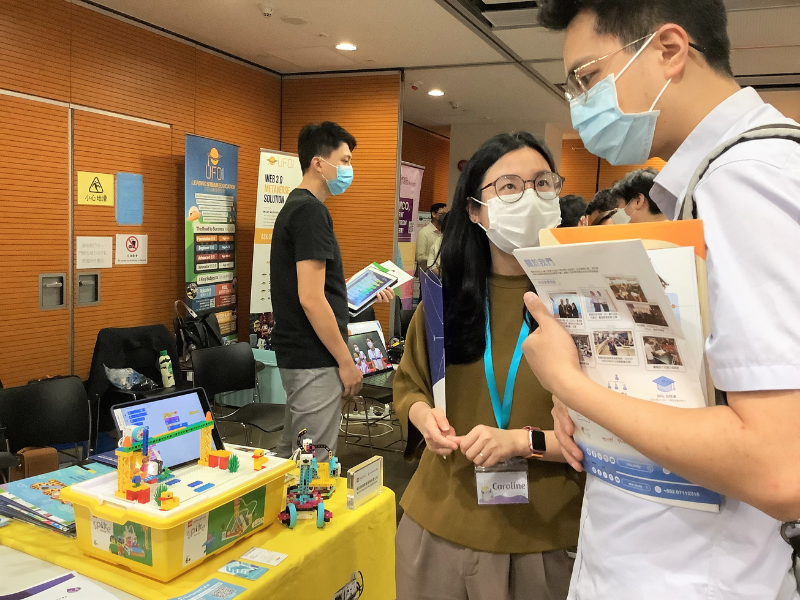 Teachers are interested in the sets and eager to try it out! They also explored the possibilities of adopting LEGO® Education solutions at school and worked with the "Knowing More About IT" programme so that more students can benefit from it!

Besides, we also offer a series of solutions that is suitable and highly recommended for applying the the "IT Innovation Lab in Secondary Schools" initiative.
Learn about education solution for Primary school Learn about education solution for Secondary school