SPIKE™ Essential Student Classes (P1-4)

Designed by LEGO® Education Academy Certified Teacher Trainer
After getting familiar with SPIKE™ Essential hardware such as motors and sensors, students will research around everyday themes. Utilising their STEM knowledge and coding skills, they will design, build, test and modify their creative model to solve problems in the real world and develop their computational thinking skills!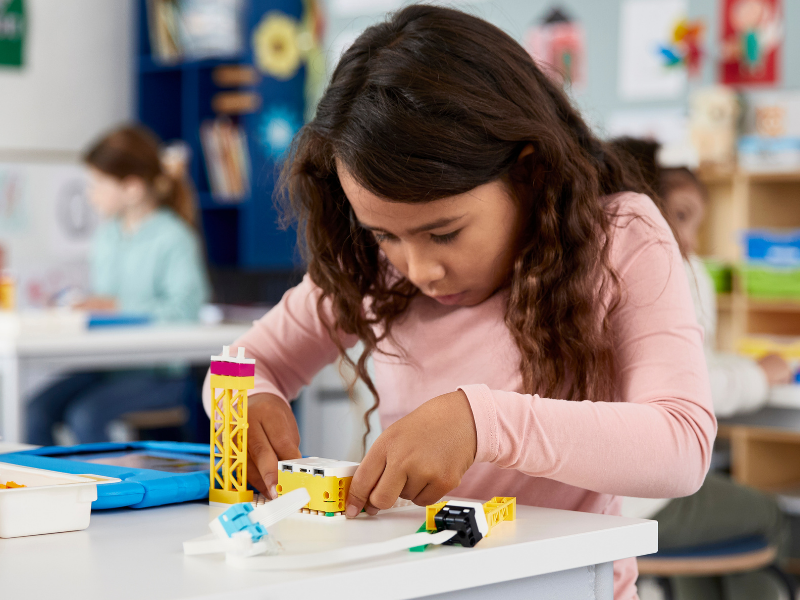 Basic Information
Grade:P1-4
Class size:16 students (2 in a group)
Number of hours:8 hours
Content overview:
Get to know LEGO® Education SPIKE™ Essential

Learn the basic concept of computational thinking and use block-based codes to program and solve problems

Learn and apply STEM knowledge, design and build creative models with the use of hardware such as motors and sensors

Experience the whole engineering design cycle including testing and modifying products through various problem-solving hands-on activities

About LEGO® Education SPIKE™ Essential
Ignite students' interest in STEAM learning through interesting activities

Drag-and-drop block-based coding interface

Total number of elements: 449

Include hub, 2 motors and 1 sensors
Talk to us about this solution!